Burgener warm up
WOD  "Randy"
75 Reps for time:
Compare to Mar 5, 2010.
Finisher
Post times to comments.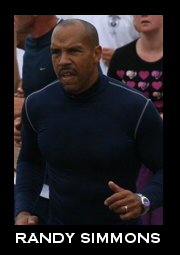 "In honour of Randy Simmons, 51, a 27 year LAPD veteran and SWAT team member who was killed February 6th 2008, in the line of duty. Our thoughts and prayers go out to Officer Simmons' wife and two children."
First posted 13 February 2008
Happy Birthday Vicky!!